Moving Company New Castle NH
Looking for moving companies in New Castle NH? Well look no further, Trend Moving is here to help!
Residential Moving Company New Castle NH
Moving day doesn't need to be a source of stress. Trend Moving is here to transform your moving experience into a seamless and worry-free process. As a licensed and insured moving company in New Castle NH, we prioritize the safety and protection of your belongings. Our team is committed to providing professional and attentive service, ensuring your treasured possessions are handled with the utmost care and expertise. Trust Trend Moving to make your move in New Castle NH simple and stress-free.
As a trusted and reliable residential moving company in New Castle NH, we provide comprehensive services tailored to meet your specific needs. Whether you require assistance with packing your belongings or organizing them in your new home, our team of experienced movers is ready to lend a hand. With our meticulous attention to detail, we ensure a smooth and efficient moving process, free from any delays or damage. Look no further than Trend Moving for all your residential moving needs in New Castle NH, and embark on your journey with peace of mind.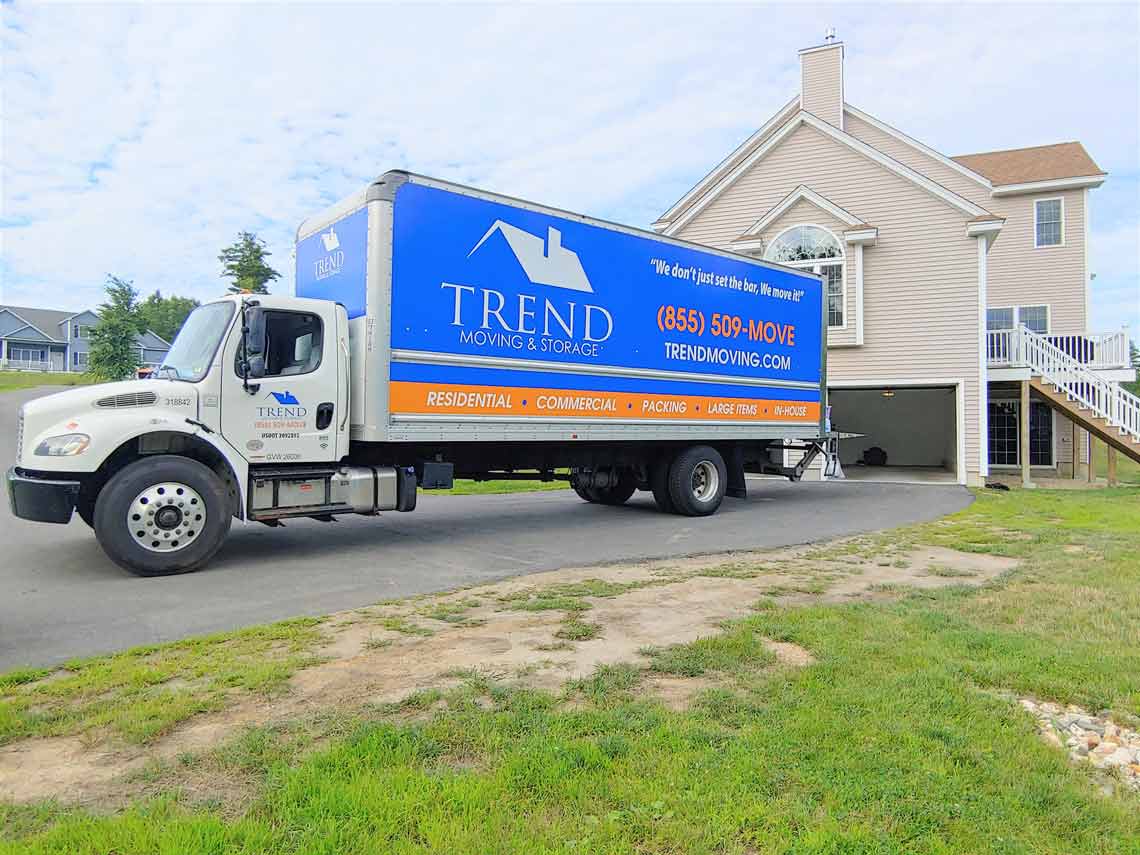 Ready for your free estimate?
Please complete the form for your free estimate.
Commercial Moving Services New Castle NH
Look no further for the most dependable commercial movers in New Castle NH and the surrounding areas. At Trend Moving, our team of skilled professionals and packing experts is dedicated to ensuring the safe and timely transportation of your belongings. With meticulous care, we handle every item to guarantee its arrival in pristine condition. Rest assured, our rates are highly competitive, and there are no hidden fees or unexpected surcharges. Our friendly and courteous staff is committed to your satisfaction throughout the entire process. The growing number of satisfied customers we've served stands as a testament to our unwavering commitment to excellence. Contact us today for a complimentary quote on your upcoming move.
Best Movers in New Castle NH
Planning a move? Your search ends here! Trend Movers in New Castle NH are ready to assist you every step of the way. With our comprehensive range of services, we offer unmatched excellence for all your relocation needs. Whether you're moving a single piece of furniture or an entire household, we assure you that our team of movers will deliver the utmost professionalism and top-notch service at the best price possible. Take the first step by requesting a personalized quote today and prepare to witness the pinnacle of moving excellence. Contact us now and discover the exceptional capabilities of our movers in New Castle NH!
Call Us For Moving Services in New Castle NH
Give us a call to learn more about how we can make your move easier and stress-free. Call now to request a free quote!