Moving Company Portsmouth NH
Looking for moving companies in Portsmouth, NH? Well look no further, Trend Moving is here to help!
Portsmouth NH Moving Service – Trend Moving
Moving day can be a stressful experience, but it doesn't have to be. At Trend Moving, we provide moving services in Portsmouth NH to make the entire moving process simple and stress-free. We are licensed and insured, so you can rely on us to take care of your belongings with the utmost professionalism and care.
Our moving company offers full-service moving services; whatever your moving needs may be, from packing up your items to arranging them in their new home, we are here to help. You can trust our team of experienced movers to get the job done right – without delays or damage – so that you can begin your journey. So if you're looking for moving companies Portsmouth NH, look no further than Trend Moving!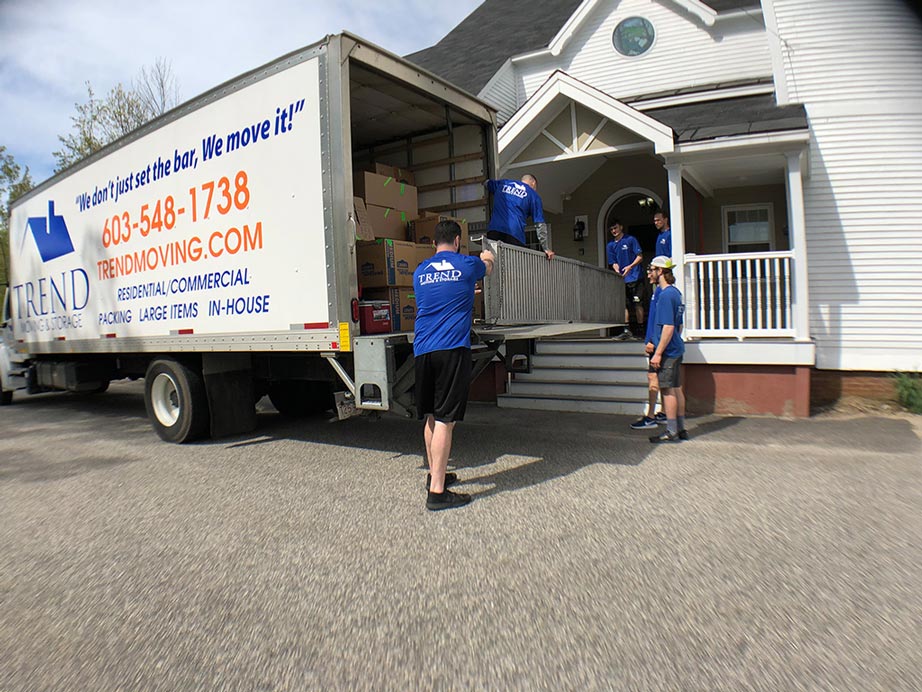 Ready for your free estimate?
Please complete the form for your free estimate.
Why Hire Our Movers in Portsmouth NH?
We are the most reliable movers in Portsmouth NH and the surrounding NH areas. Our team of professional movers and packing experts will handle your belongings with utmost care, making sure everything arrives safely and on time. We offer competitive rates for all our services, with no hidden fees or surcharges. Our friendly and courteous staff will make sure you're happy with our service every step of the way. Our growing number of satisfied customers is a testament to our commitment to excellence. Contact us today for a free quote on your next move.
Best Movers Portsmouth NH
Are you planning a move? Look no further – our Trend movers in Portsmouth NH are here to help! With our wide range of services, we can provide an unparalleled service for your relocation needs. Whether you're moving a couch or full house, we guarantee that you'll receive the highest quality movers with the best possible service and price. Request a custom quote today and get ready to experience moving at its finest. Contact us today, and let us show you what our movers in Portsmouth NH can do for you!
Call Us For Moving Services in Portsmouth NH
Give us a call to learn more about how we can make your move easier and stress-free. Call now to request a free quote!