Salem NH Moving Company That Cares | Trend Moving
If you're planning a move in the Salem NH area and need a moving company, Trend Moving is here to assist you. Known for our professionalism, timeliness and respect for our clients' time and resources, Trend is the best company to help you get your move completed quickly and inexpensively. Read what our other clients have to say:
Ready for your free estimate?
Please complete the form for your free estimate.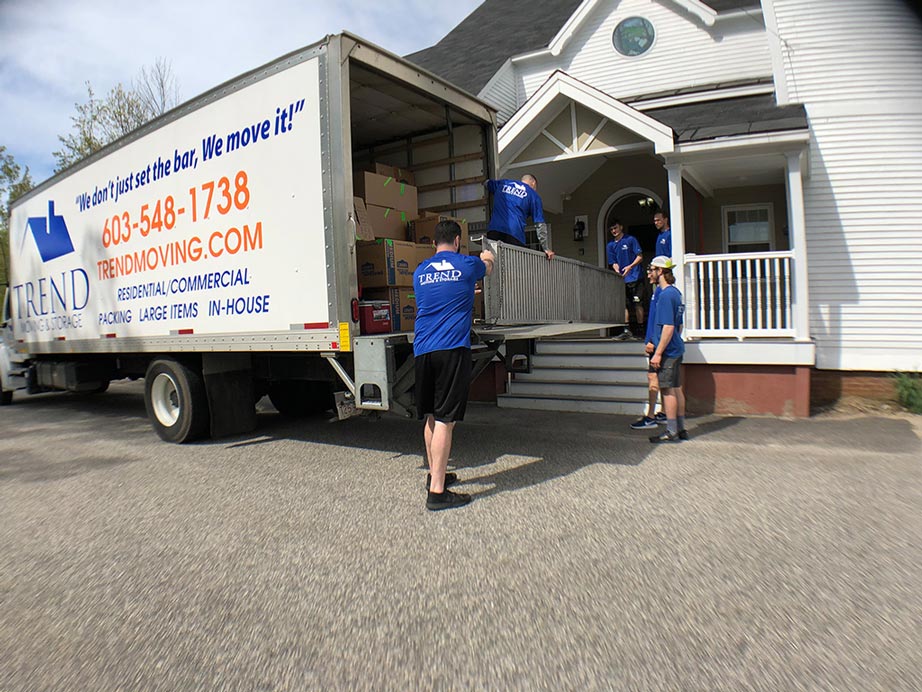 A HomeAdvisor top pick for moving companies in NH
Trend Moving is a leading moving and packing company offering full-fledged assistance when you shift to a new home. We are licensed and insured to do the job hence you can put your trust on us. We help you pack, transport, and unpack your stuff with utmost care to your new home.
Why Hire Us For Moving Services in Salem NH?
You can be assured of superior service if you hire our Salem NH moving services. We have an excellent team of movers and packing experts who will handle your belongings with utmost care. All our services come at affordable rates. We do not keep any hidden rates to shock you at the end of the work. The team here is indeed friendly and courteous in behavior so that you feel happy about hiring us. The growing number of happy customers is a testimony to the above statements.
Trend Moving & Storage
Our New Hampshire based moving company offers a full range of moving and packing services for residential and commercial moving.
Choosing moving companies in New Hampshire or Massachusetts can be confusing but, we ensure that whether you are moving a couch or a full home Trend Moving has got you covered!
Get your custom quote today!
Call Us For Moving Services in Salem New Hampshire
Get in touch with us to learn more about how we can make your shifting process easier and stress-free. Call us now to request a free quote.