Moving Reviews from other happy customers around the New Hampshire area.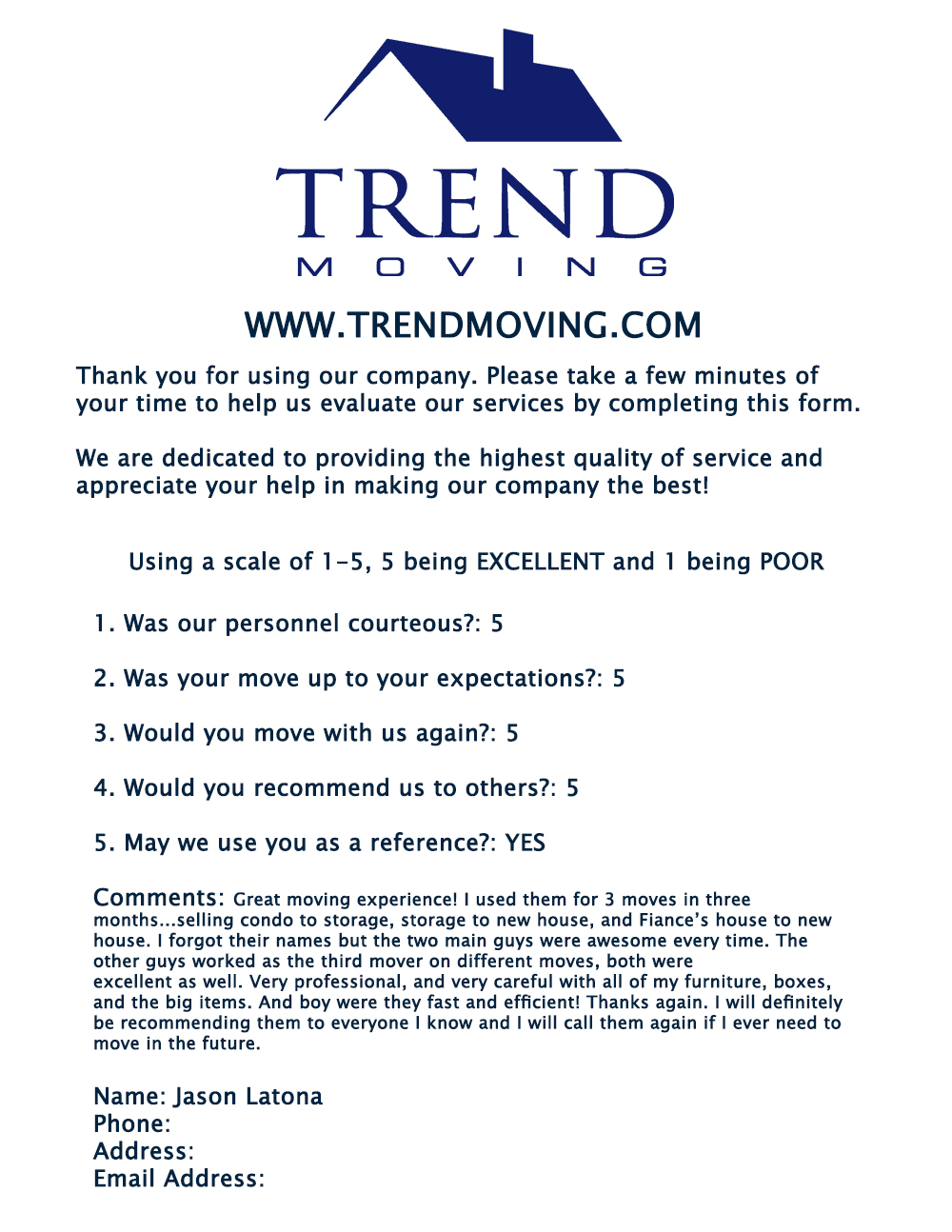 Thank you for using our company. Please take a few minutes of your time to help us evaluate our services by completing this form.
Fields marked with * are required
"*" indicates required fields
Great moving experience! I used them for 3 moves in three months…selling condo to storage, storage to new house, and Fiance's house to new house. I forgot their names but the two main guys were awesome every time. The other guys worked as the third mover on different moves, both were excellent as well. Very professional, and very careful with all of my furniture, boxes, and the big items. And boy were they fast and efficient! Thanks again.
I will definitely be recommending them to everyone I know and I will call them again if I ever need to move in the future.
Rob A ~ Nashua
Ben, Zach and Nick were great! They showed up when they were supposed to, they were prepared with everything we needed, efficient and diligent. I'd definitely use them again for our move. Thank you!"
Ellen V ~ Hillsboro NH
"Very professional and courteous! We recently moved from a 12-room house to a 6 room house after 20 years and didn't realize how much stuff we really had. TJ, Ben and Zach all worked extremely hard and were just awesome! If we ever move again (NOT!) but we would definitely use Trend again and have already recommended them again to other people who are moving."
Brian M ~ Milford NH
"The guys were very professional, personable, and patient. I had a very heavy armoire to move and they treated my furniture as if it was their own. Rob was really good about keeping me informed about timing and was able to work around my schedule."
Melinda D ~ Salem NH
"They are amazing workers. Excellent company highly recommend these men. They remind me of the Energizer Bunny. None of them stopped. They work well together, they follow directions, detail oriented. I can't say enough about them. They have done 4 moves for 3 of my family members. Just hire them".
Carolen T ~ Londonderry NH
"Great moving professionals. Moved twice in to months and was extremely satisfied with both moves. So well organized, protected my property and needed little direction. Thank you so much."
Eileen G ~ Nashua NH