Moving Company in Manchester New Hamsphire
Manchester New Hampshire Moving Company
Manchester, NH is a great city full of people moving in and out of homes and apartments. Have Trend Moving be the reliable and affordable moving company for your residential moves in Manchester. No move is too small, especially in the city. Moving can be hard enough, but within a city, there are more compact roads, difficulty to find parking spots, and narrow apartment stairwells to try and navigate. However, our movers are skilled in maneuvering all these obstacles that can make moving in Manchester very difficult and tiresome if you're not a professional. So make sure to hire us at Trend Moving for your next Manchester, NH move, no matter how big or small!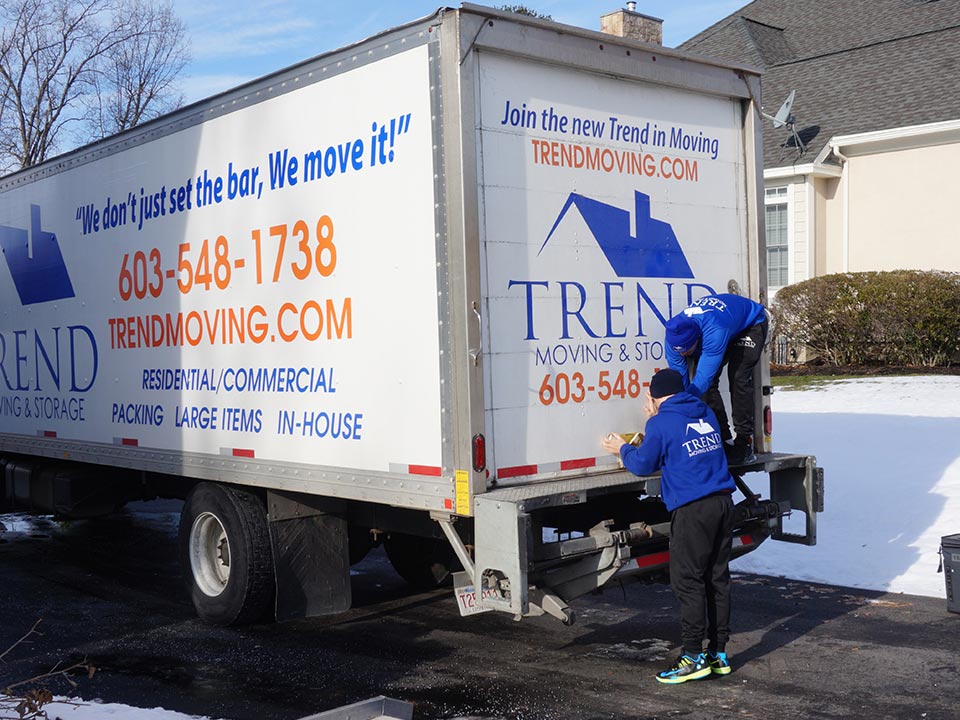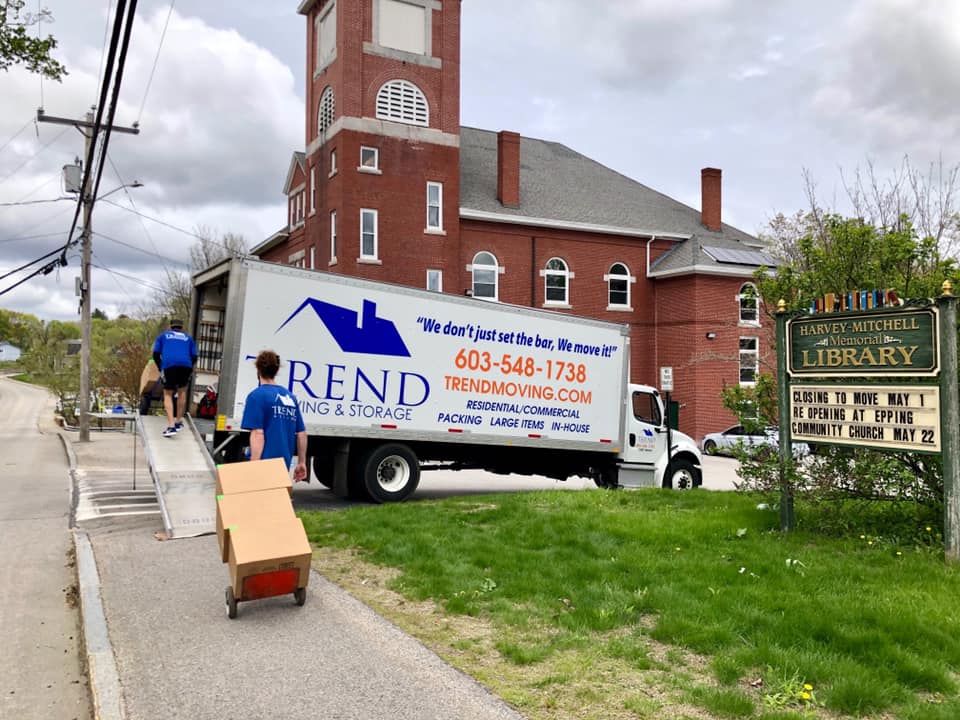 Trend Moving Sets the Bar!
The moving process can be tedious and difficult regardless of location. But moving within a city can make the process even more difficult, especially if you are trying to do so by yourself, or without professional assistance. You are more likely to break, lose or damage your items or property when trying to do it all by yourself. This can make the process longer and more expensive than hiring professional movers. Your local Manchester moves have never been easier than with Trend Moving's professional assistance. We offer professional packing and transportation on your items and put the utmost care and time in moving them within the city of Manchester. Having professionals come in to pack, transport and move for you will allow you to enjoy your new home even sooner than you thought. Trend Moving offers amazing rates and services for moving both in the city and suburban areas. We are insured and licensed to move all your items with the utmost care and precision in Manchester, NH.

Thousands of Happy Customers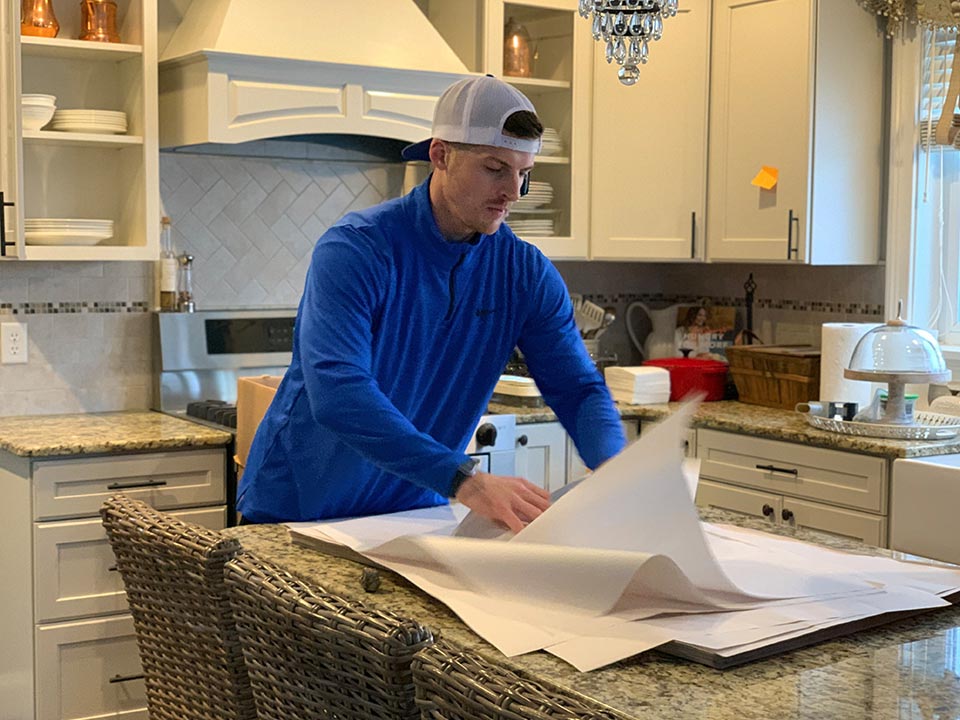 Professional and Reliable Movers Serving the Manchester NH Area
Trend Moving offers moving services for the city of Manchester, NH. Our goal and mission is to make sure the entire process is as stress-free as possible. To do this, we ensure the safety and care of all your items, your time and residencies. Even local moves within the same city can cause items to be lost or damaged. Our professional movers are qualified for every aspect of the moving process. All homes and apartments are different and understanding and preparing for that is what makes our moving system and techniques unique. We personalize every move, but guarantee the same level of care and professional service every time. We here at Trend Moving have all the necessary skills, tools, and experience to take on any move in Manchester, NH, and execute it with the utmost precision and care.
Manchester NH's Dedicated Moving Company
Every home and apartment move in the city requires the same level of accuracy and care, even if the end goals change from move to move. This allows us as movers to enhance our skills at moving all kinds of objects and navigate through all types of living situations. This later prepares us to be able to move more and more people from different homes, knowing we are prepared and qualified. All this experience on different sized homes and items has given us the ability to move for you at an efficient time and at an affordable rate. All the moves are valuable to us in experience, but more importantly, in providing amazing services to people at a very stressful point in their lives. We pride ourselves on our work ethic and efficiency, and will provide amazing moves for homes and apartments alike in Manchester, NH.
Our Manchester NH Moving Services

Residential Movers
Manchester NH Residential Movers
Start your move on the right trend. Local moves or long-distance moves. Hiring a professional mover will not only save you time and be far less of a headache but can also save you money.
Local Movers
Manchester NH Local Movers
Time to move to a new home across town or your office across Florida? We offer full-service local moving services. Our experienced team of movers is ready to help you with your move – and make it a stress-free experience.

Long Distance Movers
Manchester NH Long Distance Movers
We offer full-service long-distance moving and packing services. Whether you are moving from Naples Florida across alligator alley to Fort Lauderdale or across the country, our team of experienced movers will carefully and safely move your belongings.

Commercial Movers
Business Relocations
Manchester NH Commercial Movers
Whether you are moving a single office or an entire building, Trend Moving makes the entire process go as smoothly as possible. We offer complete moving packages where we pack up your old office, move you to the new office, and set everything up.

Heavy Objects Moves
Pianos, Armoires Appliances & More
Move Heavy Objects
We specialize in packing and moving large items with care. From moving a piano or grandfather clocks to armoires and kitchen appliances, our team of professional moving experts takes care of the heavy lifting for you.

Packing & Unpacking
Packing & Unpacking Manchester NH
We offer a variety of packing options as part of our moving services. When you book a move with Trend Moving & Storage, you can tell us how you'd like us to help with packing. We offer the customized packing services you need.
Ready for your free estimate?
Please complete the form for your free estimate.