Looking for Moving Companies in NH & the Greater New England Area? Well Look No Further than Trend Moving & Storage!
Trend Moving & Storage provides stress-free residential and commercial moving services. With a convenient location in Southern New Hampshire, we are able to serve from New Hampshire, across New England, and beyond. Contact us today for a free estimate.
Commercial Movers 
If your New England business is planning an upcoming move, we can help. Whether your company is relocating or expanding, Trend Moving and Storage specializes in helping companies with a stress-free move. With heavy office furniture, filing cabinets, desks, chairs, computers, electronic equipment and more, you can trust our moving professionals to make sure your move goes without a hitch. We offer packing and moving services for your corporate office to ensure you get moved into your new space with as little downtime as possible. We can even schedule a weekend move so that you don't have to miss a single work day.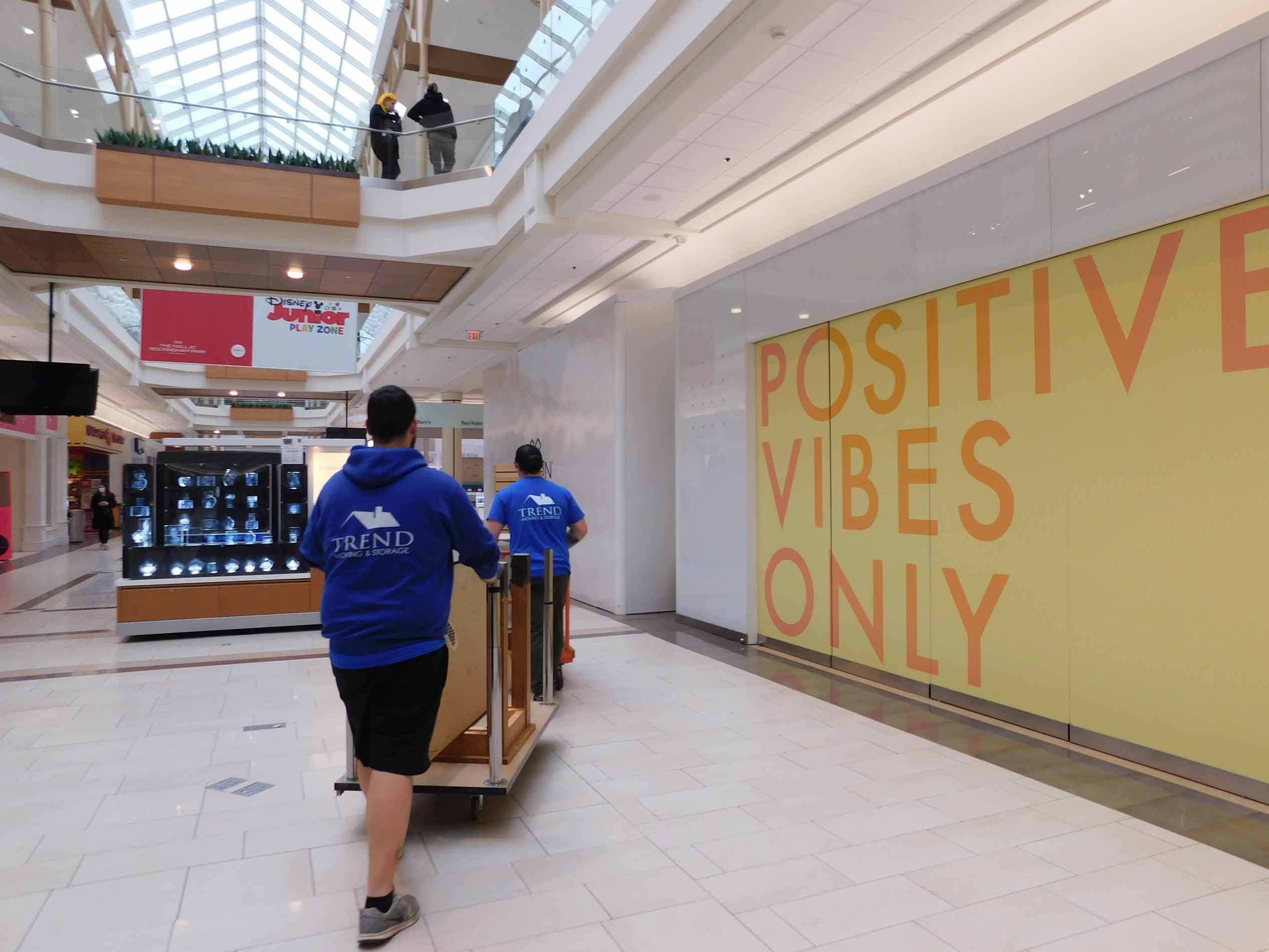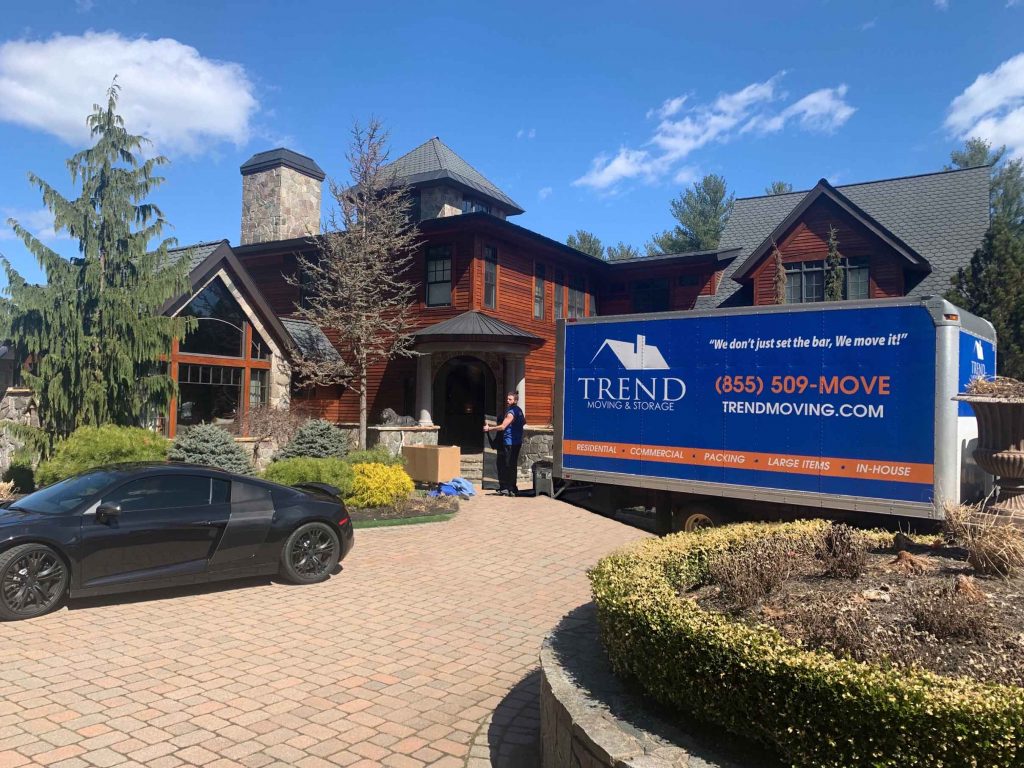 Residential Movers
Residential moves are often the most underrated moves of them all. Attempting a move on your own and packing up carloads or even renting a truck and getting your friends and family to help out can be a slow, exhausting process. We specialize in local and long distance moves so get your free estimate, today.
Long Distance Movers
In addition to local moving services, we also offer full-service long distance moving and packing services. Whether you are moving from New Hampshire to Massachusetts or across the country, our team of experienced movers will carefully move your belongings to your new home, wherever it is. Beware, our team is quick, efficient, reliable, and even a little funny (at least we think so) so be prepared for a stress-free move.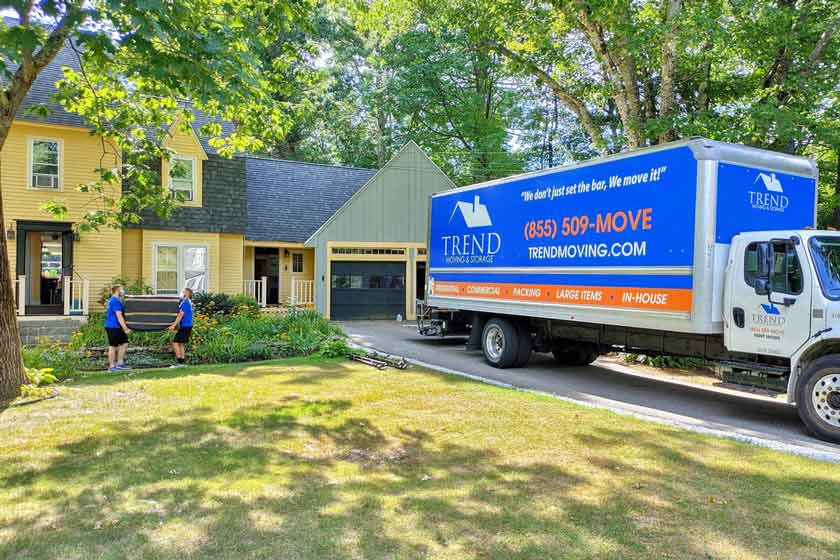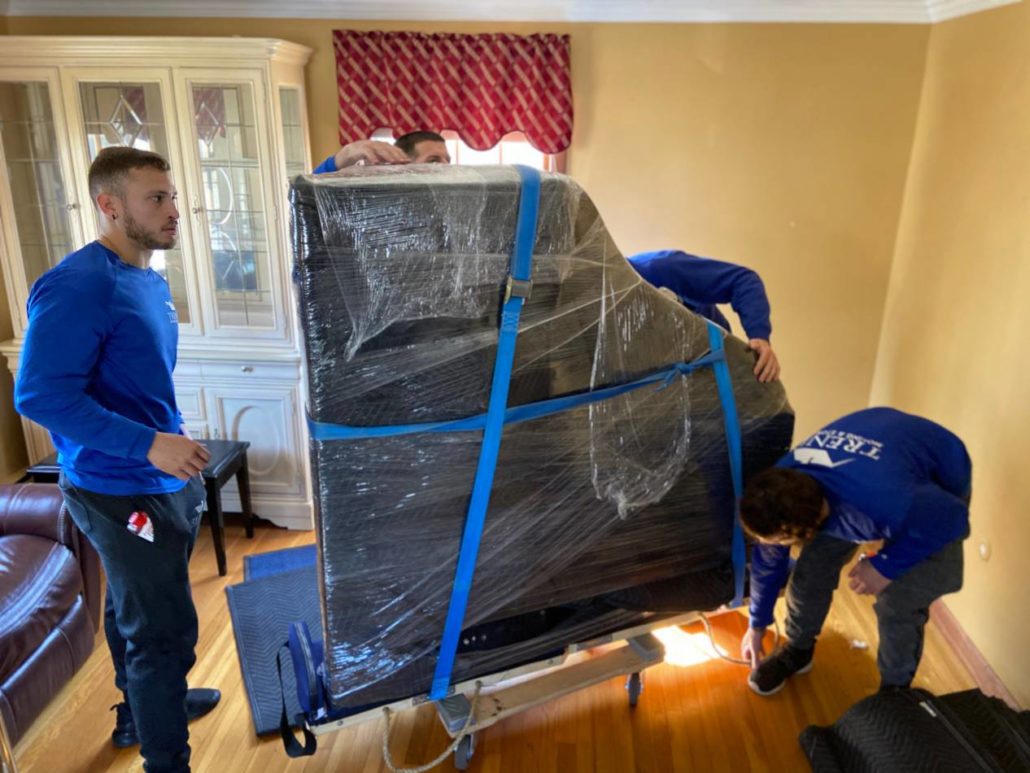 Large, Heavy Item Movers
Trying to move a piano, a safe, a large couch, a pool table, or anything heavy can be a challenge even for the most experienced movers. Our team of moving experts can help you move large, heavy objects safely.
We treat all large items with care and do the heavy lifting so you don't have to. Whether you need an item moved to another room, across town, or across the state, we can help with your large item moves. Request a free estimate today.
Packing
We are here to make your move as simple and stress-free as possible. When you're planning a move, whether it's local or long distance, the process can be tiring. Avoid the stress of planning, packing, and moving all on your own and call Trend Moving & Storage.
We offer a variety of packing service options as part of our moving services. When you book a move with Trend Moving & Storage, you can tell us how you'd like us to help with packing.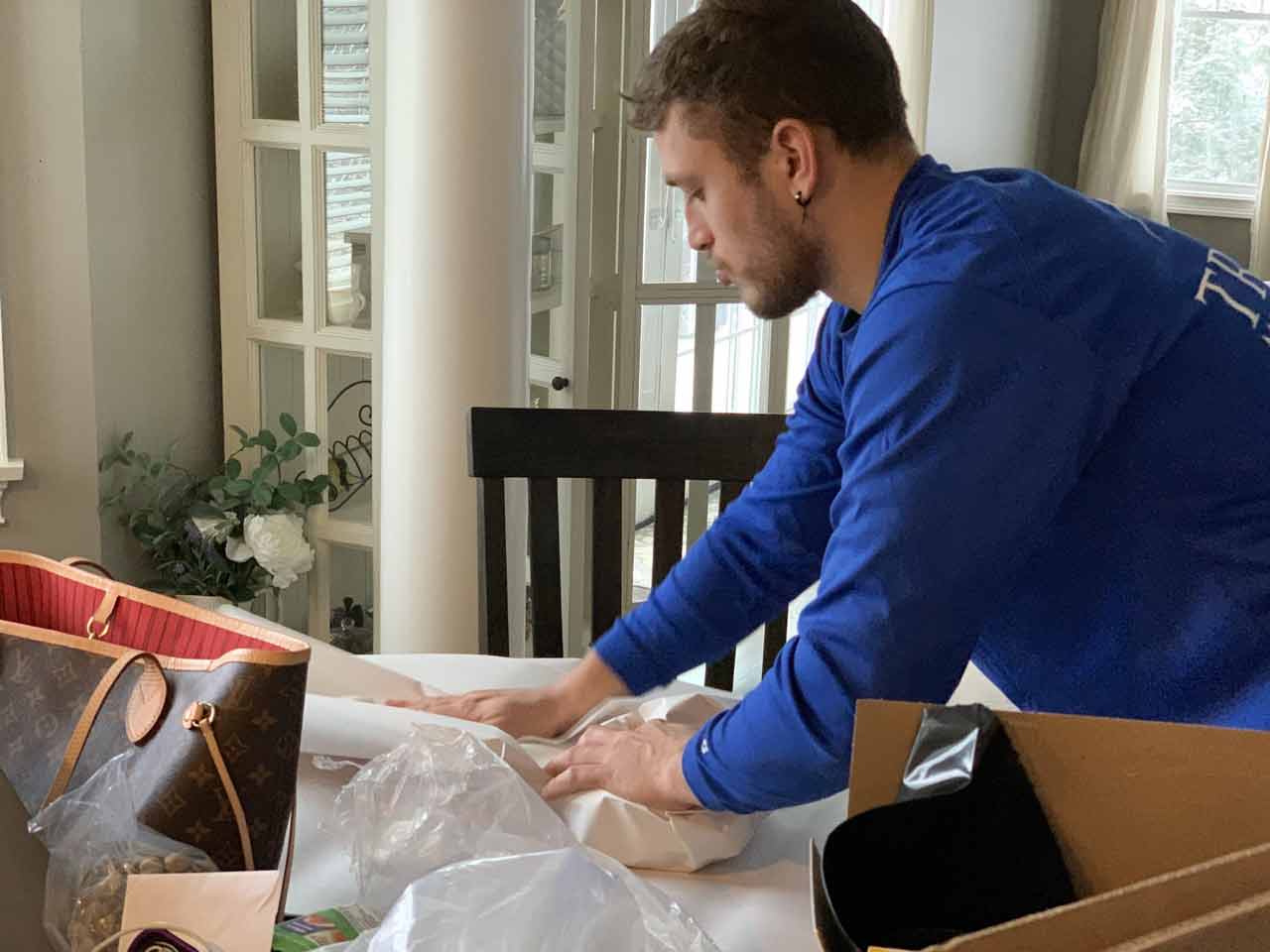 Storage
Yes, we offer storage solutions, too. Sealed, secure vaults designed to keep your belongings safe, for an affordable price.
Storage vaults are the storage industry's best-kept secret. Secure your belongings in a sealed vault for a smaller price tag as compared to a traditional storage unit. Perfect for keeping your items safe during a move, remodeling project, seasonal storage, and more.
Trend Moving & Storage uses storage vaults made from high-quality materials. Sturdy and secure, these vaults are made to hold up to full rooms of furniture! Simply get in touch with us today to learn more about securing your belongings with Trend Moving & Storage.
Happy customers? We have a few.
Real reviews from real customers
We give Trend moving 5 stars ⭐. They are a very professional and personable crew. They arrived on time, worked efficiently and treated our belongings with care. They are very organized and work well together. After they were finished they even walked through and made sure everything was where we wanted it and offered to rearrange things for us if we needed help. We were very impressed and if we ever move again we will definitely hire Trend Moving.
Brit
I used Trend Moving for a local move. I was so impressed by how the customer service in preparation of the move – friendly and not pushy on 'add-ons'. My movers were on time, professional and very efficient. To put it into perspective how well they handled my furniture – I have an open drawer desk and didn't even realize I had left a few small items in there, which would have easily gotten lost. I would certainly use and recommend their services to anyone looking to move.
Karis Oasan
These guys were utterly fantastic! My thanks to David, Sean, and Bobby for a job very well done. Yes I paid for the move, but I don't know what I would have done without these guys. This company from start to finish was top notch. From the initial call with Ben to the actual move. Can't thank you enough! There was one other company I was looking at that also had good ratings and I just had the feeling that Trend Movers was the one to go with and it turned out to be the best decision.
Susan Powers
Christian and Fred were awesome! They helped us pack a POD and many other things to help our move. We would highly recommend. Fast, efficient, smart and a job well done. Thanks!
Lisa Grew
I moved a studio apartment with them and they did an excellent job with the quality of the service. My only concern is that their estimate for a studio apartment was a 3 hour job. My second apartment had a bit of an elevator ride so maybe add an extra hour. It ended up taking almost a full 2 hours more which was relatively shocking when it came to pricing. All in all few complaints, but expect the bill to come in a bit higher than estimated.
Spencer Desrochers
Moving Made Simple
Trend Moving & Storage makes the moving process easy. With locations in Florida and New Hampshire, we are a full-service moving company that provides professional moving and storage solutions to residents and businesses. From packing and storage to local and long distance moves, we've got you covered. To get started, give us a call, talk with one of our friendly sales consultants, receive your free moving estimate, and confirm your moving date. On moving day, we'll show up on time (with a smile), ready to hustle and deliver a stress-free moving experience.
New England Service Areas
Ready for your free estimate?
Please complete the form for your free estimate.